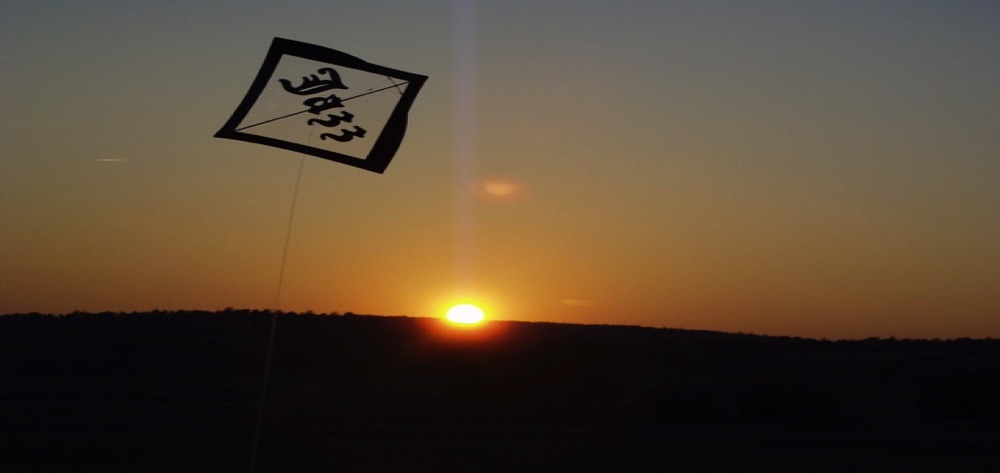 my fighter kite - gallery
Over time, I collected so many photos of my self-built fighter kites, that I don't want them to be stored unseen on a hard drive any longer, but make them accessible to other interested people on this website.
I specialized in the construction of fighter kites in the US version ("north american style"). In contrast to the origins of fighter kite building in Southeast Asia, on the one hand modern materials such as carbon rods and orcon (an ultra-light foil) are used. On the other hand, there is no use of manjha (line coated with powdered glass) when flying the fighter kite. In the competition it is not a matter of cutting the opponent's line, but just touching the opposing line from above or below (line-touch). Furthermore it is not a single-use kite. These high-quality fighter kites are absolutely precise flyers and intended for multiple use. The construction period for a kite is about 2-8 hours, depending on the model and the version.
If you want to learn more about the "north american style", you will find a lot of information on Bruce Lambert's website:
In the section "templates", I offer a small selection of my self-drawn, partly also self-developed models / templates for experienced kite builders. However, instructions for the construction itself can not be found here. Nevertheless I will give you an insight into the development of my motives and the applied techniques in the menu "workbench".
Enjoy browsing!